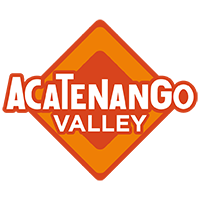 Acatenango Valley is grown under dense shade as high as 6,500 feet (2,000 meters), creating a forest that is an ecological gift.  Constant eruptions from the nearby Fuego volcano keep the coarse, sandy soils full of minerals.  Temperate gusts from the Pacific Ocean and marked seasons allow coffee to be sun-dried.
Region profile
57 - 88ºF
48 - 72 in
70 - 80%
4300 - 6500 ft
Acatenango in the cup
Marked acidity, fragrant aroma, balanced body, and clean lingering finish.
Coffee regions